Livery options are; diy, ¾ Part or Full livery.
In all cases we operate a Summer / Winter programme.
Summer period runs from when the horses are turned out full time (usually early March)
In the Winter the ¾ Part livery consists of Monday to Friday turning out in the morning, stable mucked out, bringing in and forage feeding. Prices INCLUDE straw bedding and hay forage, additional charges will be made for shaving bedding and haylage forage.
Full livery service is the same as ¾ Part in both periods but includes the service 7 days a week. No hard feed included.
Overnight stabling is not available during summer months.
Additional services are available including; grooming, lungeing etc at additional can be discussed if required.
All livery rates INCLUDE the full use of all the facilities including indoor and outdoor arena's, cross country course, show jumping paddock and show jumps.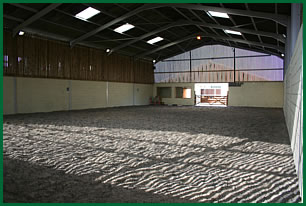 PRICE SUMMARY
Livery Charges
DIY Livery
Includes:- Use of stable and facilities, hay and straw
#Winter
£50.00 /wk
#Summer
£30.00 /wk
¾ Part Livery
Includes:- Winter -Mon – Fri muck out, turnout, forage, Straw or shavings bedding. Full use of facilities. *Summer – As per DIY
#Winter
£75.00 /wk
#Summer
£30.00 /wk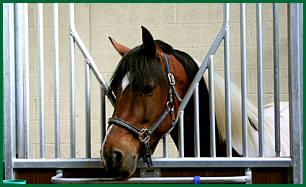 Full livery
Includes:- Winter - 7 days – muck out, turnout, forage, feed, Straw or shavings bedding. Full use of facilities.
Summer
– As per DIY #
Winter
£105.00 / wk
# Summer rates for ¾ Part and full livery are based on a horse living out. If you require your horse to be stabled overnight the winter rates apply regardless of the time of year.
Day Visitor
Full use of facilities including:-
cross country course
indoor school
outdoor school
showjump arena
parking for the beach
£25.00/day/horse
Day Visitor / Holiday Visitor
Bring your horse on holiday!
Field Farm benefits perfectly from its coastal location. We are aware that most horse owners dream of cantering down a sandy beach. See more...
Mumby sits between Chapel St Leonards and Anderby Creek, approx 9 miles North of Skegness, on the East Coast of Lincolnshire. The beauty of our location is that there's no re-boxing or transport required to get to the beach. Our nearest beach is just over 1 mile away, at the end of a green lane, which starts at the top of our drive.
Wake up, breakfast, tack up and away you go!
We have cottages, caravans, geo domes and camp site suitable for lorries, trailers, tents, caravans and tourers, hook ups are also available.
*Cross country course, Indoor school, Outdoor school and showjump arena all require advance booking to ensure availability.
Winter Period - October to April inclusive